WHO WE ARE:
Boogie Wonderland
the ultimate party band
WHAT WE DO:
70'S-80'S-90'S-Millennial
Dance Music
HOW WE'RE DIFFERENT:
We Care about our clients needs and make sure every event is a success, and a dance party they will never forget!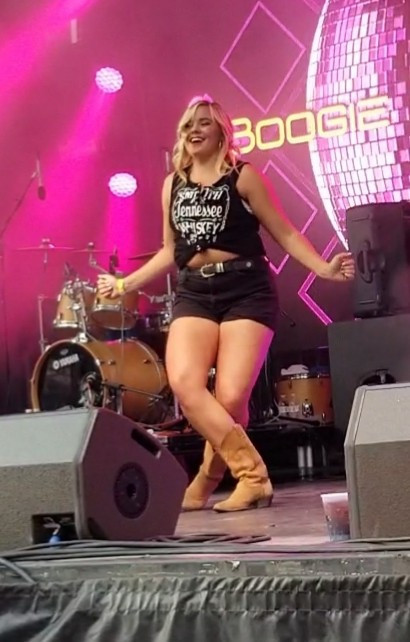 Welcome to BOOGIE WONDERLAND BAND The Ultimate Party Band! We are a 6-10 piece band that has beenperforming live on stage all over the United States for over 25 years is a testament to the Ultimate Party Band's ability to provide a combination of excellent musicianship, vocal talent and colorful showmanship. The band's stage show has exciting costuming, energy and great sounds ranging from Earth, Wind & Fire, Donna Summers & Pat Benetar to Bruno Mars, Blake Shelton, Keith Urban,Carrie Underwood and Lady Gaga and Lizzo. We have satisfied clients from Fortune 500 Companies all over the world such as General Mills, Kellogg, Citicorp and the NFL, along with serving as an opening act for legendary artists including Hall and Oats, The Beach Boys, Donna Summer, 38 Special, KC and the Sunshine Band, Pat Benatar, Joan Jett and the list goes on! Behind the scenes, Boogie Wonderland Band's topnotch Management Staff and Production Crew work diligently to provide the highest quality service for our clients. We have everything you need. No matter what city you are in, whatever the event or occasion we look forward to having an opportunity to perform for fans of live music everywhere and experience the nations Ultimate Party Band!!
FESTIVALS-FAIRS-STREET DANCES-CORPORATE PARTIES-GALAS-WEDDINGS-PRIVATE PARTIES-BARS
EMAIL: goboogiewonderland@hotmail.com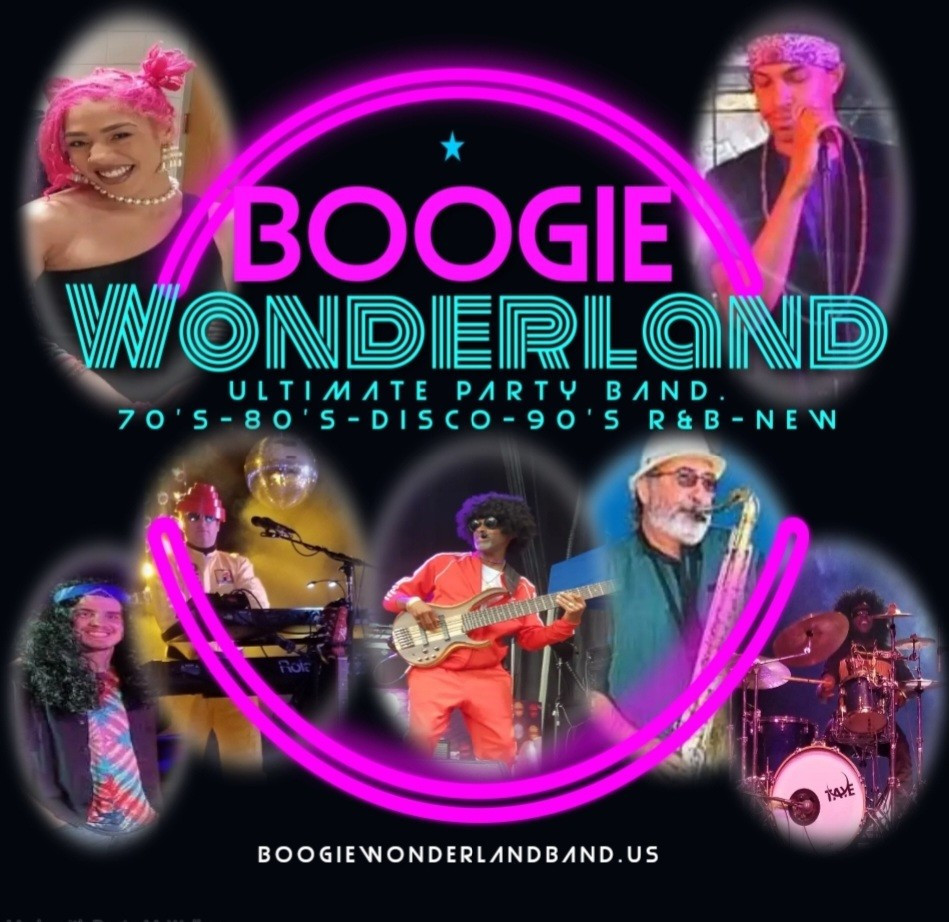 2021 summer video
https://youtu.be/Htujfj1vjfc